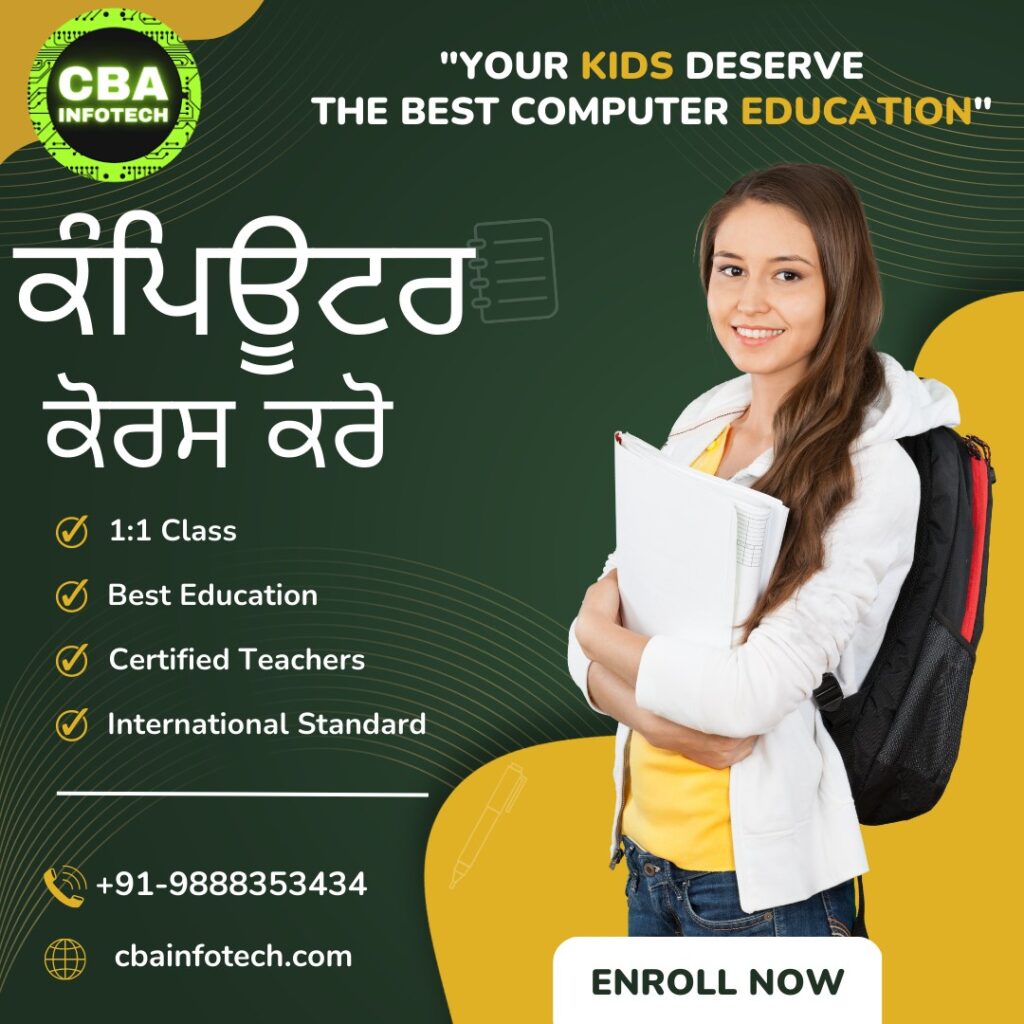 120 Hours Advance Basic Computer Course in Gurdaspur
Definition and Requirement
Knowing and being able to use computers and technology effectively are known as computer basics. It is a highly vital talent to have since employers want their employees to have a foundational understanding of computers because everything is becoming more and more dependent on them today. In order to apply for government positions, students must also have a certificate in computer basics. In order to pursue their education effectively, students need computer abilities.
If someone wishes to study the fundamentals of computers, the following softwares should be familiar to them.
All text files are created using Microsoft Word. With the right software skills, you can create any kind of report.
Excel is arguably the most powerful computer programme. There aren't many programmes that work at the same level as Excel, in contrast to Word. Spreadsheets with organised data are created using Excel for assembling vast volumes of data. Even better, it can use the data you type in to solve a wide range of mathematical equations. There are countless professions and sectors that use Excel. An advantage for you in practically every employment is Excel literacy.
Although there are countless additional crucial computer programmes, the four we've included here serve as the fundamentals. For many administrative professions, basic computer and internet skills are necessary. We'll polish your computer abilities so you can either add them to your resume or improve the ones you already have.